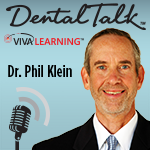 Series: Premier Dental
CE Credits: 0.25
Guest: Dr. Troy Schmedding, DDS, AACD
Release Date: 11/22/21
Dental podcast: Welcome to DentalTalk. I'm Dr. Phil Klein. Today we'll be discussing Class II restorations and why doing them in an efficient way is so important to our practice. Our guest is Dr. Troy Schmedding, who maintains a private practice in Walnut Creek, CA where he focuses on aesthetic and functional dentistry. An Accredited member of the American Academy of Cosmetic Dentistry, he lectures both nationally and internationally on aesthetics and restorative materials. He has written and published in numerous dental magazines and serves as a Key Opinion Leader for several manufacturers helping develop and bring new products to market.
---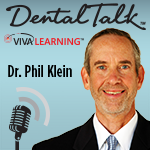 Series: Premier Dental
CE Credits: 0.25
Guest: Lancette VanGuilder, RDH, BS
Release Date: 10/12/21
Dental podcast: Welcome to DentalTalk. I'm Dr. Phil Klein. Dental providers are now in a unique position to raise awareness about the oral-systemic link and gain recognition as an elite healthcare provider. But, in order to do that, we need to think outside of the box, use critical thinking and be open to new and innovative dental materials, services and healthcare delivery models. According to our guest today, Lancette VanGuilder, there has never been a better time to expand our reach as a dental healthcare provider and become a dental trailblazer! Lancette is a practicing dental hygienist for 26 years. She owns her own mobile dental hygiene company and she is a CE speaker here and abroad. She has been featured on many podcasts for her innovative approaches for improving access to care and elevating the provider and patient experience.
---