Welcome to Premier Dental Online Learning
Welcome to Premier Dental online learning. This website gives you immediate access to our multimedia training library where you can learn about new techniques and products.

Earn interactive CE credit by signing up for Premier Dental live webinars. Earn self-study CE credit by viewing the on-demand webinars.
To Probe, or Not to Probe - Implant Maintenance Demystified
Presenter: Jessica Woods, MPH, RDH, RDA CE Credits: 1 CEU

Millions of patients have successfully been treated with dental implants but why is there still so much confusion - to probe, or not to probe? There are many significant differences between a natural tooth and a dental implant that must be considered. This CE webinar will review these differences and discuss the related required protocols for maintenance while demystifying the probe vs no probe dilemma. (enter class)
Episode: To Probe or Not to Probe? Implant Maintenance Demystified
From Series: Premier Dental Podcast Series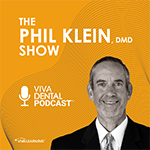 Series: Premier Dental
CE Credits: 0.25
Guest: Jessica Woods
Release Date: 8/28/23
Two Striper Ultra-Premium Diamond Burs

Two Striper Ultra-Premium Diamond Burs are a terrific example of a superior product that enables dentists to deliver great patient outcomes. The product of world-class expertise in material grinding and abrasion, Premier has been proud to offer Two Striper Ultra-Premium Diamond Burs – the industry standard in burs -- for over four decades. (enter class)